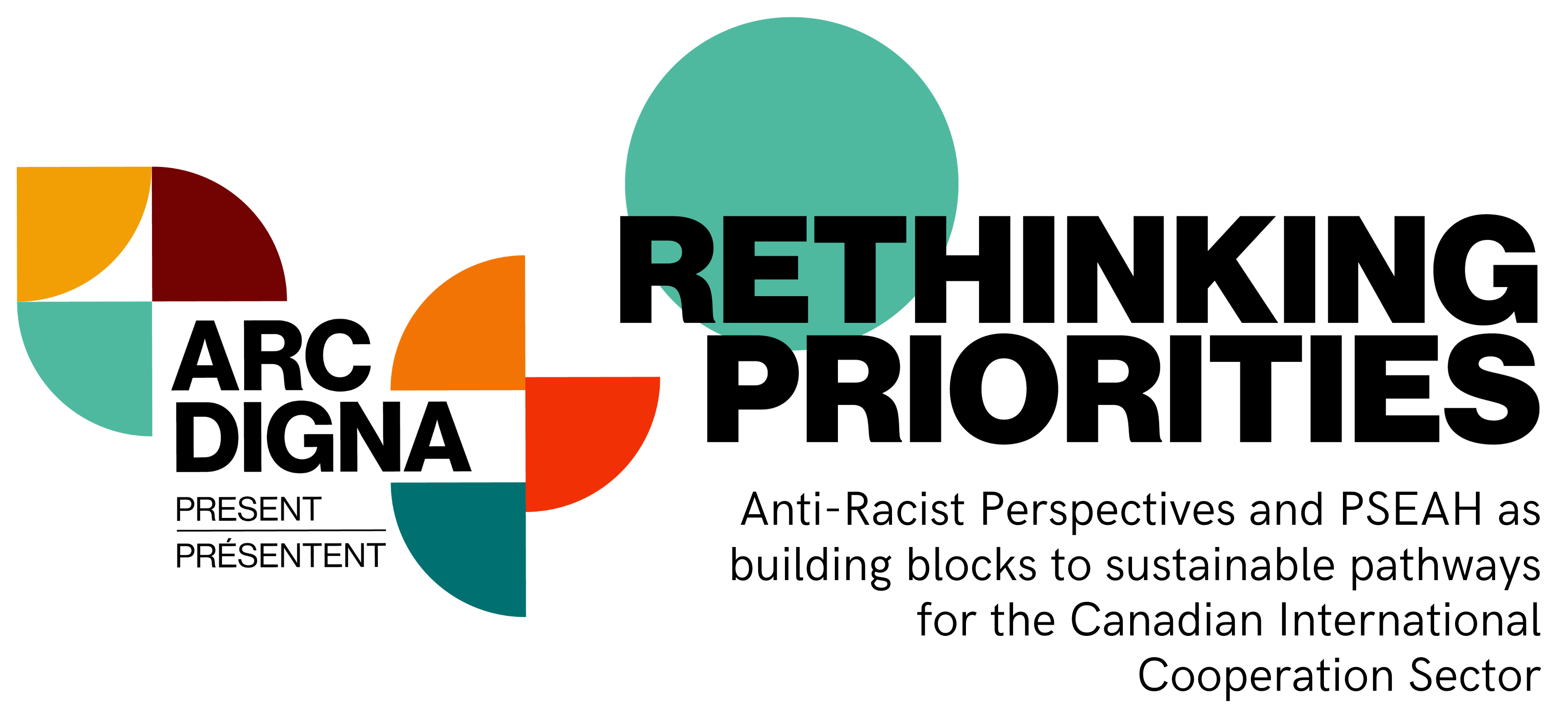 On October 16th and 17th, the ARC Hub and Digna program came together to create a supportive and engaging space to innovate, skill share, and future-build!
Couldn't attend the conference or some of the sessions?
Recordings and presentations of all sessions are available below!
Objective 1
Re-energize and re-orient the Canadian international cooperation ecosystem with thought provoking discussions on the future of equitable and progressive practices and ideology in international cooperation, coupled with practical sessions that enable participants to move from theory to practice on the implications of trends and disruptors for their work.
Objective 2
Convene a diverse set of Canadian and global stakeholders concerned with international cooperation to promote new thinking, connections and engagement across government, civil society, philanthropy, academia, politics, the private sector and the social impact community.
Objective 3
Embed commitments to localization, decolonization, anti-racism, equity, diversity and inclusion throughout the format and substance of the conference.
Objective 4
Explore the current state of affairs on PSEAH, anti-racist systems change, decolonial efforts define the gaps and begin to build the bridges to more equitable and safe futures.
One year after Cooperation Canada's future festival we want to check in on where the sector is at and what it needs to continue to push forward the topics that have reinvigorated our sector staff in thinking about a more just world. Bringing together a diverse range of actors from civil society, government, academia, and philanthropy we expect an inspiring exchange of knowledge and to continue to build a strong foundation for our sectors' eagerness to do better. As we continue to navigate this COVID-affected world we are looking to keep momentum, to take more bold steps forward. As Canada's international cooperation sector hand in hand with change-makers and disrupters how do continue to build and dismantle, answering century-long calls from global communities that have demanded change. The future of our sector is in our hands let's make sure it doesn't repeat history. 
In this opening session, our team laid the foundations for Rethinking Priorities through ground-setting, a presentation of our programs and work, and an imaginative activity in which you can participate even while watching the recording!
Access slideshow here!
Digna present: Centering Survivors
A Discussion on the Victim/Survivor-Centered Approach in PSEAH
This session explores what constitutes a victim/survivor–centered approach and the essential role this approach plays in PSEAH, and provides an informative presentation on the IASC Victim/Survivor Centered Approach definition and principles, followed by an interesting conversation.
Access slideshow here!
ARC Training: Building Strong Teams
Going from diverse to inclusive
This HR training explores how we build antiracist organizations. Through guided collective reflecting and questioning we explored the principles and practices that can help us build an anti-racist sector through healthy, inclusive and supported teams. 
Access slideshow here!
Digna present: Bridging the Gap
Challenges in PSEAH implementation on the ground
This session explores the challenges and disparities encountered during the implementation of PSEAH projects and activities in different contexts and local communities. It also includes a presentation by the Safeguarding Resource and Support Hub (RSH) that shed light on their critical work and share their valuable experiences in the field, addressing key issues in implementing PSEAH work on the ground. 
Access slideshow here!
A sneak peak on Progress on Anti-Racism in International Cooperation
This session provides an annual snapshot of our progress in anti-racism in international cooperation, through an overview of initial findings from the 2023 survey of 71 organizations. 
Access slideshow here!
This session will bring participants back together to determine what's next for them and their organizations on PSEAH and anti-racism. The closing will include a reflection space on key themes and encourage collective, creative solution building.
Click on each session to read the description!