ARC x VIDEA Training Session: Program & Programming
There are plenty of ways that organizations communicate their values and ideals. It's why finding ways to integrate anti-racist principles into how we do and think about our programming methodologies is crucial to good outcomes and safe engagement. We hope to engage the sector in pushing past current narratives and building innovative and equitable programming. How to allow anti-racist principles to permeate all that we do, how we structure our training plans, resource provision, partnerships, our engagement, who speaks on issues, how and what knowledge is shared etc.
ARC Communication Training
As the framework and the last few reports have shown the communications aspects of our work has had and continues to have large effects on the perception of partner countries, power dynamics, and development objectives. This online session will explore the space that communication can take up as a tool for change in bringing anti-racist principles to our sector, challenging built narratives, creating intentional practices, etc.
Thinking Past Anti-Racism Terminology: ARC as a Personal Journey
Traditional anti-racism/anti-oppression training lays a foundation of terms and theories. In this session, you'll move beyond the theoretical into the practical by taking an honest look at your personal capacity for change, and how you can use that to grow as a member of your workplace community.
Past Knowledge Sharing Events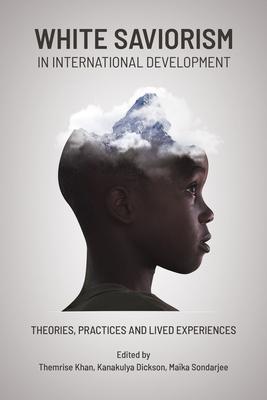 Thinking Past Anti-Racism Terminology: ARC as a Personal Journey
We had the pleasure of co-sponsoring the Book Launch for "White Saviorism in International Development – Theories, practices and lived experiences" on May 16, 2023.
We now invite you to read the book and take a deeper dive into "theoretical chapters, testimonies, stories and lived experiences from 19 contributors from across the Global South"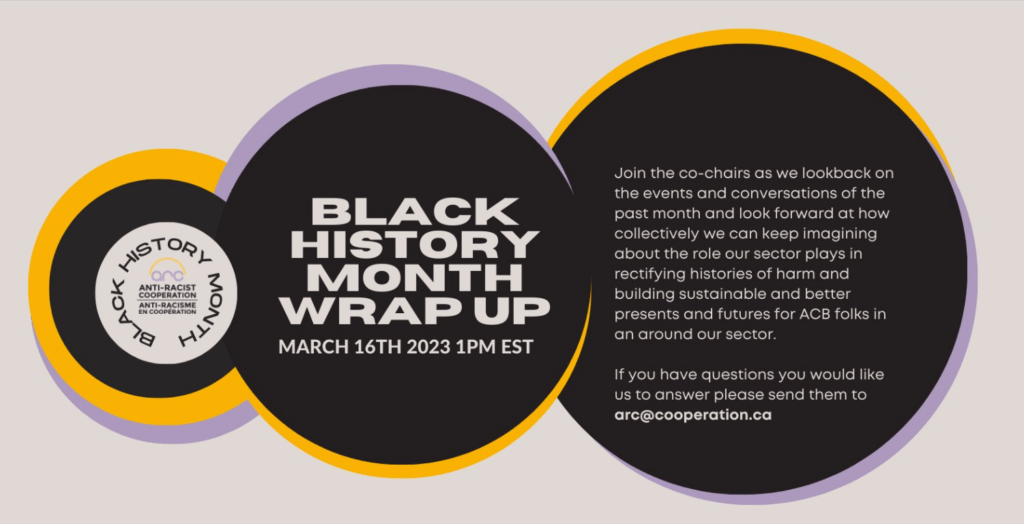 Black History Month Wrap-up Event Recording
On March 16th, 2023, our team decided to look back on the events and conversations of Black History Month and look forward at how collectively we can keep imagining about the role our sector plays in rectifying histories of harm and building sustainable and better presents and futures for ACB folks in and around our sector.